L'IFV participe actuellement aux projets européens suivant :
VALOVITIS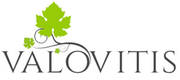 Project Title : Valorising grape varieties from the Pyrenean Piedmont
Funding : INTERREG POCTEFA
Duration : 2016-2019
Coordination : IFV
Status IFV : Coordinator
Summary :
The wine market is becoming more and more worldwide and more competitive and companies from the wine sector need to innovate to stay in the race. The Pyrenean vineyards have a very high biodiversity and constitute a tremendous heritage.
From the roman times to the Saint Jacques de Compostelle pilgrimages, vineyards in the area of French and Spanish borders in the Pyrenees are very diverse and present a number of varieties.
Although there are numerous conservatories for vine cultivars, this valuable genetic heritage is in danger of being lost.
Some wild varieties only present in some conservatories or ancient vineyards could be revalorised on the market in order to answer specific demands, for high quality wines or bring more complexity to standard wines. Some of these varieties could well be better adapted to climate change.
VALOVITIS proposes several actions :
•    Participative inventory of the vine genetic resources in the project's territory
•    Evaluation of their sanitary state and implementation of a conservation plan in existing conservatories
•    Evaluation of agronomic, technologic and aromatic properties
•    Knowledge transfer to the wine sector, selection sector and nurseries
Website (in French or Spanish)
http://www.valovitis.eu
Contact
Fanny Prezman
Projets auxquels participe l'IFV